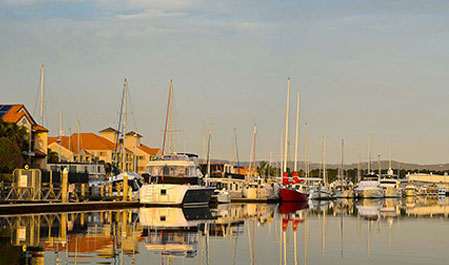 Everything at your Fingertips
Your stay at Hope Harbour Marina is complemented by convenience. There's beauty in having all your needs met within a short distance. It allows you the time and energy to really enjoy the experience of being on your boat. A short trip down to Paradise Point for dinner – yes. A massage at the neighbouring resort's spa – yes. We encourage you to make the most of the convenience here at Hope Harbour And should there be anything our friendly team can do to help, they would be more than happy to assist you.

The marina office is open Monday to Saturday from 8.30am to 4.30pm, drop in or call us on (07) 5530 1333.
CONTACT US