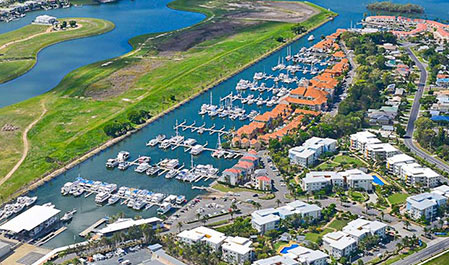 The Gold Coast's Hidden Gem
On arrival to the pristine waters of Hope Harbour Marina, the tranquility is palpable. Forget the bustling noise and commercial activity of other marinas, this quiet harbour is exactly that – a safe and secure haven for you and your boat – surprisingly close to everything the Gold Coast has to offer and at an affordable price.

Easily accessible by both land and sea, this hidden gem is tucked away on the far eastern point of Hope Island, just 2km from the open Broadwater, and five minutes from the Gold Coast's M1 highway.
LEARN MORE
Your Quiet & Peaceful Marina
At first, you will notice the peaceful atmosphere and pristine environment, crystal clear water teeming with vibrant life. It sets the scene for your revitalising stay here at Hope Harbour Marina.

With tennis court and swimming pool access, convenient facilities, and cafes and restaurants close by, you'll be forgiven for thinking this is a resort rather than a marina. It certainly is a lifestyle location, a place you can relax on your boat without any inconveniences, while further afield the Gold Coast waits to be discovered.
LEARN MORE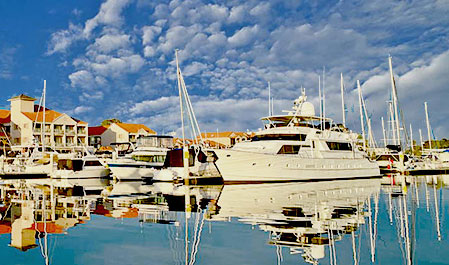 GET IN TOUCH

Experience the pristine environment, tranquility and quality of this unique and affordable lifestyle marina. Just 2km from the Gold Coast Broadwater, this pristine lifestyle marina is on the far eastern point of Hope Island.

Contact Hope Harbour Marina today for all enquiries. Our friendly staff would be happy to answer any questions about our service.
CONTACT US